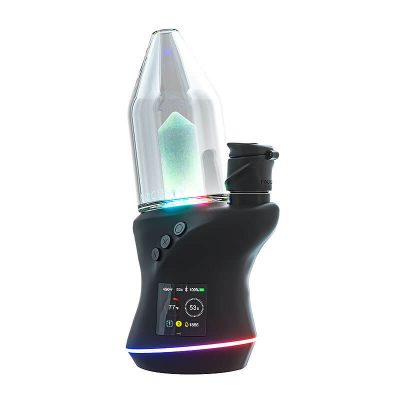 The world of vaporizers is constantly evolving, and new models are introduced every year. One of the latest additions to the market is the Focus V Carta 2, which has been creating quite a buzz among vaping enthusiasts. This compact, portable, and powerful vaporizer has a lot to offer, but is it worth your investment? We will provide you with a full review to help you make an informed decision.
Carta 2 E Rig Features and Performance
It's a highly versatile vaporizer that can be used with both dry herbs and concentrates. Here are some of its key features:
Full range & custom temperature presets (500°F, 630°F, 770°F, and 842°F)
2-in-1 functionality
Portable and compact design
Bluetooth app control
USB-C charging
Haptic feedback
The vaporizer heats up quickly and produces thick clouds of vapor. The four temperature presets provide users with the flexibility to customize their vaping experience according to their preferences. The app control feature allows for even more precise temperature control and customization.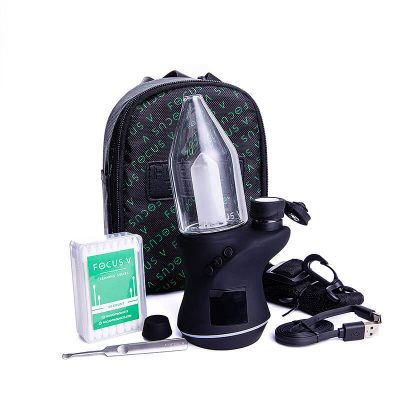 Pros
Versatile 2-in-1 functionality
Excellent vapor quality
Compact and portable design
Bluetooth app control for temperature customization
Fast heating time
Haptic feedback for ease of use
Cons
Slightly expensive compared to other vaporizers in the same category
Battery life could be better
Learning curve for new users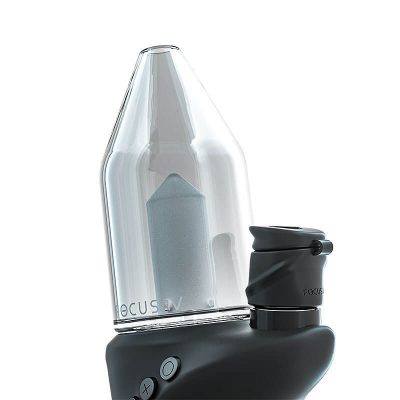 FAQs
What comes in the Focus V Carta 2 kit?
The full kit includes the vaporizer with the focus v carta 2 glass attachment, a borosilicate carb cap, a quartz bucket, a titanium bucket, a USB-C charging cable, a cleaning kit, and a carrying case.
Can I use the Focus V Carta 2 with dry herbs and concentrates?
Yes, the device s a 2-in-1 vaporizer that can be used with both dry herbs and concentrates. Please note a separate dry herb atomizer must be attatched for flower use.
How long does it take to charge the battery?
The charging time varies depending on how often the device is used. On average, a full charge can take between 90 minutes, and it also allows for pass through charging.
Is it worth it?
The Carta is an excellent vaporizer that offers a lot of features and versatility. While it may be slightly expensive compared to other vaporizers in the same category, its performance and functionality make it worth the investment. The ability to use both dry herbs and concentrates, along with Bluetooth app control and haptic feedback, make the vaping experience more enjoyable and customizable. Overall, we highly recommend this vaporizer to anyone looking for a high-quality and portable device.