About AIRVAPE Products
The AirVape brand was engineered by Apollo Design & Tech, founded in 2015 to provide high quality, well designed vaporizers to vaping community. Their product line consists of products such as their classic AirVape X, the more budget friendly AirVape XS GO, the uniquely designed AirVape OM, and their flagship model, the AirVape Legacy.
Apollo was founded and currently located in Los Angeles, California. This assortment provides you considerable options when purchasing a vaporizer to your own liking.
AirVape prides themselves in being industry leaders when it comes to the materials they manufacture their vaporizers with. The Legacy is highly regarded for its eco-friendly, premium quality design consisting of hemp textile and elegant non-animal-based leather formed into a stylish design. Apollo is very proud of the design process behind the Legacy and has a full page detailing their design process here.
Apollo is proud to be a part of the vaporizer community and is constantly engaging with avid vapers to incorporate community suggestions into their new designs. When you smoke AirVape, you know you're getting the absolute best that you could possibly want.
Transparency and information are important to Apollo, and they feel that you should know about what you're buying and what you're getting. Each of their product pages is exceptionally detailed and they even include videos such as official unboxing videos so that you know exactly what you're getting before you buy the product.
AirVape X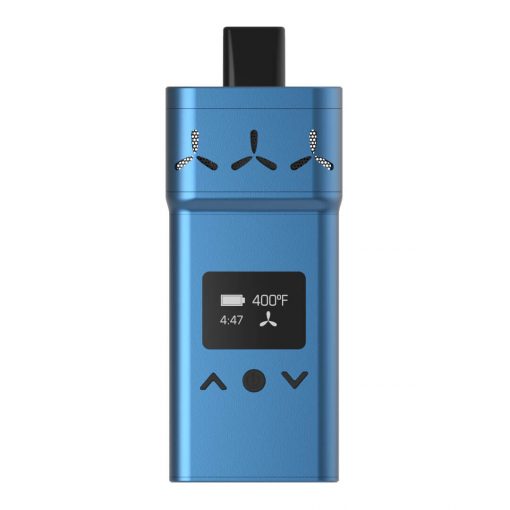 For the longest time the
AirVape X
has been the pride of Apollo's vaporizer line-up.
The dry herb vaporizer design felt super smooth and sleek dressed for the first time in all Black. The vaporizer also sports incredibly advanced upgrade of the new and unique strong, magnetic mouthpiece structure.
That's not all, the X includes an even larger ceramic chamber, but still managed to stay the thinnest, slim form factor vaporizer on the market with its small and compact size/shape.
Another perk with purchasing the X, the wax pad insert now comes with the unit instead of being sold separately. The AirVape X battery lasts about 7-8 sessions, which is more than enough for 2 days for even a heavy vape user.
The X is still extremely easy to use just like the Xs. Whether you're a new beginner or someone who's been vaping for awhile and own many vapes, the settings are incredibly intuitive.
Just 3 clicks to turn the unit on and/or off.
Additionally,
 you have the ability to control the exact temperature from 200 F – 428 F because not all herbs are the same dryness.
In order to preserve battery in case you accidentally leave it on, the X vape pen includes an automatic shut off timer which can be adjusted from 3 to 5 minutes
AirVape Legacy
With its pure convection heating tech, ultra-fast heat-up time, wireless charging capability plus a few other surprise features, the AirVape Legacy will be the most technologically advanced dry herb vaporizer ever released by Apollo Design & Tech.
Apollo Design & Tech vaporizers have always been known for their outstanding performance and also their ability to explore uncharted territories in efficiency and design and we can state with confidence that the Legacy not only continues this trend of being a vape industry leader, but raises the bar to a whole new level!
Such originality in design is a rare and elusive beast and yet the Legacy is much more than a pretty looking vape.
After carefully revising the customer feed backs collected throughout the years the Legacy is tailored to the user's wants and needs as much as possible.
The new, pure convection heating is even faster than in previous models and the heating chamber is adjustable.
The Airvape Legacy is also the first Apollo vaporizer with a built-in water bubbler and a removable battery that has wireless charging option.
The newest addition to the AirVape family of vaporizers is the Legacy, one of the most daring and ahead of its time devices we've ever seen.
The Legacy is Apollo's flagship device and carries one of the greatest premium vaping experiences you can find on the market, at a remarkably price compared to the competition.
AirVape XS GO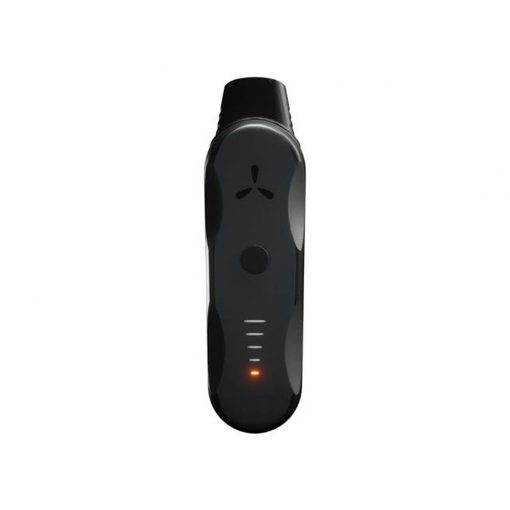 The AirVape XS GO uses a combination of conduction and convection technology to achieve the best heating you can find in a budget vaporizer.
The XS GO is the ultimate personal loose-leaf vaporizer featuring outstanding performance and the highest level of discreteness.
The perfectly sized, oval-shaped ceramic chamber, plus the compartment underneath that accumulates hot air, serve for extra smooth, original vapor and even heating.
This sleek new vaporizer is an appealing, super portable vape for on-the-go with ergonomic design, simple user interface, yet sophisticated heating technology, just like their previous XS model.
The small size and comfort grip makes the XS GO completely unique amongst all AirVape models.
The back side's surface is inspired by the spiritual Seed Of Life symbol that is smartly hiding a useful packing tool/chamber empty tool underneath.
Vaping on a budget doesn't have to compromise your quality.
AirVape OM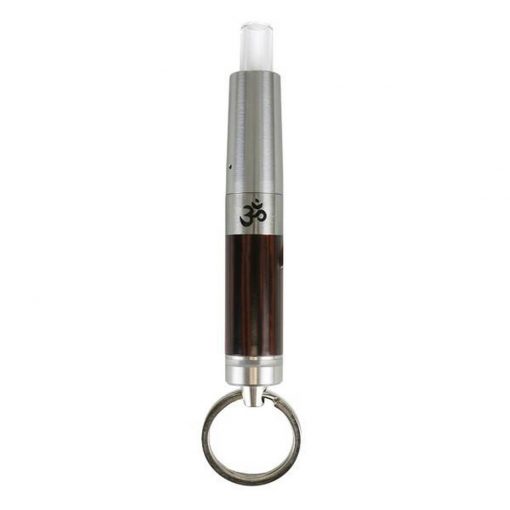 The AirVape OM vape features a high-grade dual quartz rod atomizer for vaping waxy oils efficiently and thoroughly.
Also compatible with oils, the OM features a 510-threaded connection for attaching oil cartridges.
The OM is one of the stealthiest, most satisfying, and dynamic concentrate vaporizers out there.
Apollo Design & Tech
Apollo Design & Tech constantly updates their AirVape line of vaporizers with the latest technological developments, innovations, trends, and styles in the industry. We ship AirVape vaporizers across Canada and the USA with free shipping on orders $90+, with additional shipping options to the UK.
City Vaporizer is proud to be an authorized retailer and distributor for Apollo Design & Tech and their AirVape vaporizers.
Buy AirVape Vaporizers from City Vaporizer today!