Top Portable Vaporizers Under $150
Vaporizers come in a wide range or shapes, sizes, and of course, prices. The purpose of this article is to showcase the best vaporizers under $150*.
Our selection of vaporizers are carefully curated by our team of experts, some of which have been vaping for over 10 years. We only offer quality products that like-minded consumers will enjoy.
We also offer an abundance of information regarding vaporizers. Whether you would like to know what the best temperature to vape is, or even if you are after some cleaning advice.
City Vaporizer also offers an additional 10% discount when using Bitcoin
Boundless CFX Vaporizer
Buy The CFX Vaporizer Here For The Best Price!
The Boundless CFX vaporizer is easily one of the best vaporizer under $150. The CFX vaporizer offers 2-in-1 functionality (herb and wax/oil compatibility), quality vapor, and a bright and clear digital screen.
Also, the Boundless CFX vaporizer is super-transportable and can fit easily within a purse, gym bag, or backpack.
Main Features of The Boundless CFX Vaporizer
Super-Fast Heat Up Time Of Less Than 30 Seconds
Device Dimensions: 12.7 Cm Height x 6.4 Cm Width x 2.5 Cm Thickness (approx)
2-In-1 Functionality (Dried Herb And Wax/Oil Concentrates)
Clear, Easy-To-Read 1.7″ Digital Display
Ceramic Heating Element
Boundless CFX Magnetic Mouthpiece
Haptic Feedback (Vibrates When Ready)
Dual Lithium-Ion Battery
Micro-USB And Wall Charging
Automatic Shut-Off Timer
Warranty: 3 Years Manufacturer's Warranty (90 Warranty On Battery)
Buy the Boundless CFX for the lowest price, only at City Vaporizer.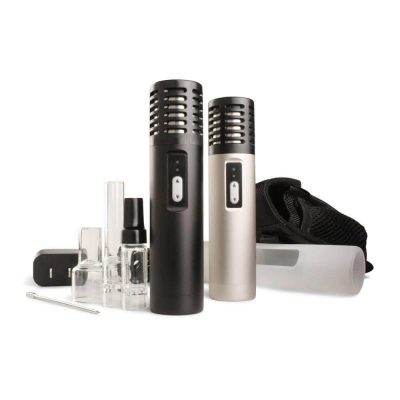 Arizer Air Vaporizer
Buy Arizer Here For The Best Price!
The Arizer Air was released way back in 2015 but it is still a very relevant and innovative device today. The flavour of the vapor from the Arizer Air is almost unmatched. Consumers who use Arizer vaporizers will always brag about their flavourful hits.
An Arizer Air is a bang-for-your buck device that will last a very long time. Arizer is an amazing Canadian company that has lead the charge when it comes to producing quality,affordable vaporizers.
Furthermore, the Arizer Air can be used while charging, is made from high-quality components, and offers a user-friendly interface. The Arizer Air is certainly a vaporizer that will find its way into a daily rotation.
Main Features of The Arizer Air Vaporizer
Portable, Yet Durable
Easy To Use Interface
Five Temperature Presets
High-Capacity Rechargeable And Replaceable Battery
Arizer Vaporizer Boro-Silicate Glass Stems
Use While Charging
High-Quality Components (Medical/Food Grade)
Patented Hybrid Heating (Convection/Conduction)
Arizer Vaporizer Instruction Manual
DC Charging
Arizer Manufacturer's Warranty (2 Years)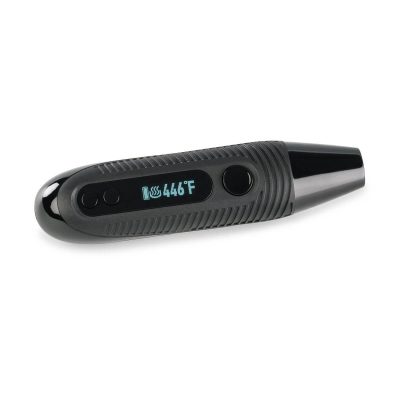 Boundless CFC 2.0 Vaporizer
Buy Boundless CFC Vaporizer Here For The Best Price!
The Boundless CFC 2.0 is a vaporizer that will satisfy as level of user. At under under $80USD, it is also an absolute steal!
A Boundless CFC vaporizer costs a lot less than many other vaporizers with the same features. However, the Boundless CFC vaporizer is often compared to vapes three times the price.
Main Features of The Boundless CFC 2.0 Vaporizer
Temperature Range of 60-230 Degrees Celsius (140-446 Fahrenheit)
Compatible With Dried Herb
Fast Heat-up Time (25 seconds to reach 140 Celsius)
Large Heating Chamber – Can Fit 0.5 grams of Dried Herb
Improved Airflow
Stylish, Ergonomic Design
User-Friendly Display
Built With Medical-Grade Materials
Durable And Rugged (Can Take a Bump)
Conduction Heat Style
The Boundless CFC 2.0 is available at City Vaporizer for the lowest price.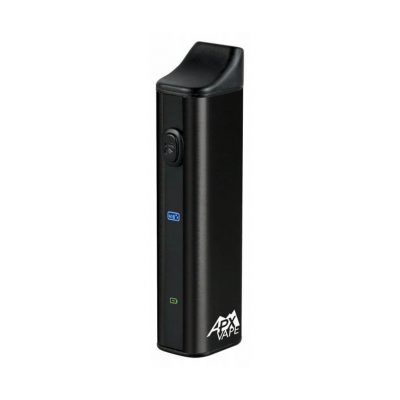 Pulsar APX 2 Vaporizer
Buy Pulsar APX Vaporizer Here For The Best Price!
The Pulsar APX 2 vaporizer utilizes the features consumers enjoyed from the original APX as well as improving the overall design and performance.
A Pulsar APX 2 offers an experience that cannot be matched for this price. At $56, the Pulsar APX vaporizer represents an entry-level unit that will delight any level of consumer.
Additionally, the LED screen, ergonomic design, and micro-USB charging are features expected in vaporizers that are much more expensive.
Main Features of the Pulsar APX 2 Vaporizer
Efficient Dry Herb Vaping
Fits In The Palm Of Your Hand At Just 10.1 cm (4 inches) tall by 4 cm wide (1.6 inches)
Improved Silicone Cooling System
1 cm by 1.6 cm Oven Chamber (0.39 by 0.63 inches)
Comfortable Mouthpiece With Direct Draw Delivery
High Powered Lithium Battery
30 Second Heat-Up Time
90 Minute Battery Life
Convection Heating System
Haptic Feedback (Ability to Vibrate)
High-Quality Ceramic Chamber
Ultra-Portable At Just 500 grams (17.6 oz)
Crisp LED Display That Is Easy To Read
Five Temperature Settings (180-220 Celsius – 356-428 Fahrenheit)
One-Year Manufacturer Warranty From Pulsar
Buy the Pulsar APX 2 vaporizer for the lowest price, only at City Vaporizer.
Here at City Vaporizer, we offer a great selection of vaporizers,from high-end models such as the Mighty, DaVinci, Firefly, and Pax, to the great wallet-friendly vapes you see within this list.
These vaporizers, in our opinion, are the best portable vaporizers you can buy for under $150.
*Pricing is listed in United States Dollars. Best vaporizers under $150. Courtesy of City Vaporizer.
Latest posts by Editorial Team
(see all)