Puffco Peak vs Proxy
If you're in the market for a top-of-the-line concentrate vaporizer, you've probably come across the Puffco brand. Puffco is a well-known manufacturer of high-quality concentrate vaporizers, and two of its most popular products are the Puffco Peak and the Puffco Proxy. We'll compare these two devices in terms of design, performance, ease of use, price, and value for money to help you discover the right vaporizer for yourself.
Design and Build
The Puffco Peak and the Puffco Proxy both have sleek and stylish designs, but they have some noticeable differences. The Peak has a slightly larger base and a shorter, wider glass attachment, while the Proxy has a longer, thinner glass attachment. Both devices are made of high-quality materials and are built to last.
Performance
When it comes to performance, the Peak and the Proxy are very similar. They both have fast heating times and a wide temperature range, allowing you to customize your vaping experience. They also both have long battery life and fast charging capabilities. However, some users have reported that the Peak produces slightly better vapor quality. As the Peak is a full electric dab rig, it has a bigger battery life in comparison.
Ease of Use
Both vaporizers are easy to use, as they have very simple and intuitive controls. However, the Peak has a larger base, making it more stable on a flat surface. It also has a larger bowl, making it easier to load and providing longer sessions. The Proxy, on the other hand, has a smaller and more portable design, making it ideal for on-the-go use.
Price and Value
The Puffco Peak is the more expensive of the two devices, but it comes with some additional features such as a sesh-mode feature for longer sessions and four temperature settings. The Puffco Proxy, on the other hand, is more affordable, making it a great option for those on a budget and want something smaller.
Pros and Cons
Both devices shine in their own design and each has its pros and cons depending on how you look at it. The Peak has a larger bowl for longer sessions and produces better vapor quality, but it's more expensive. The Proxy pipe, on the other hand, is more affordable and portable, but it has a smaller bowl and slightly less impressive vapor quality.
Puffco Peak: Pros and Cons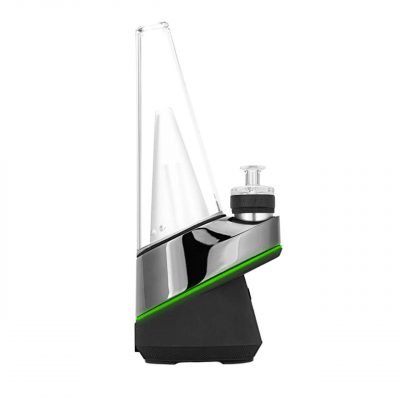 Pros
Sleek and stylish design
Advanced heating system
Long battery life
Easy to use and maintain
Cons
Higher price point
Requires frequent cleaning after use
Can be difficult to find replacement parts 
Puffco Proxy: Pros and Cons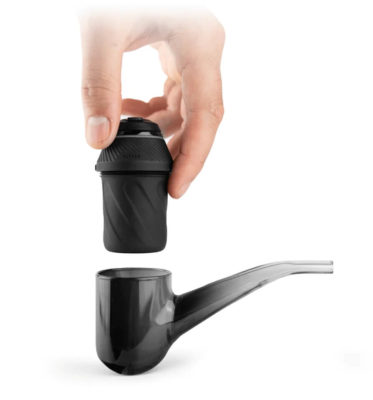 Pros
Affordable price point
Compatible with various types of concentrates
Easy to clean and maintain
Durable design
Can be used with custom glass pieces
Cons
Less advanced heating system
Shorter battery life
Some users may prefer a more stylish design instead of a classic pipe
Overall, both the OG Puffco Peak and the Puffco Proxy are excellent vaporizers that offer top-notch performance and ease of use. The choice between the two ultimately comes down to your personal preferences and needs. To put it simply, if you want a larger bowl and better vapor quality, the Peak is the way to go. If you're on a budget or want a more portable device, the Puffco Proxy is more suitable.
FAQs
What type of concentrates can be used with the Puffco Peak?
The Puffco Peak is designed to be used with a variety of concentrates, including wax, shatter, budder, and live resin.
Is the Puffco Proxy a good option for beginners?
Yes, the Puffco Proxy can be a good option for beginners as it is easy to use and maintain. Its affordable price point also makes it a great entry-level option.
Can the Puffco Peak be used for dry herbs?
No, the Puffco Peak is designed to be used with concentrates and is not suitable for dry herbs.
How often should I clean my Puffco Proxy?
It is recommended to clean your Puffco Proxy after each use to ensure optimal performance. However, if you use it less frequently, you can clean it every few uses in between.
What is the warranty on these products?
Both the Puffco Peak and Puffco Proxy come with a one-year limited warranty from the date of purchase. This covers any defects in materials or workmanship. However, it does not cover the atomizer, normal wear and tear or damage caused by misuse.