Creators of the OG Wax Pen?
Ok, so that's a big question. It's not that Yocan literally created the first wax pen. No, no, no, no, no! They created the best vape pen of its time, and frankly still do! It's Yocan's bread and butter, creating the Yocan Evolve. Of course, they expanded to the Plus and other powerhouse vapes. What Yocan did that really made them stand out was make their wax pens durable, with a metal coating.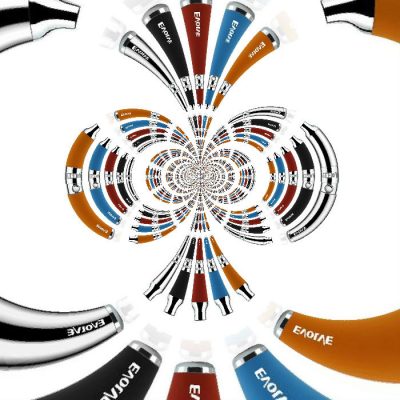 They stepped the game up in chamber size, amping up coil size for those out there unimpressed with the industry standard. Magnetized filtration and producing long-lasting coils didn't hurt much either. In fact, because Yocan was one of the first guys in the game to produce coils for their wax pens, people quickly flocked to them.
You have to take a look at the herbal vaporizer market from a 2013 perspective. Back in those days, most of your options for using concentrates came from blowtorch-operated, devices incapable of discreetness. You might've come across an e nail back then but it serves the same purpose. These cute little wax pens, yeah those 2013 ones, became a quick way to micro-dose your concentrates. Before you could happily buy Yocan, of course. Was that good enough? Oh, my good grief it was most certainly not. This is why Yocan pushes off dab rigs and serves up absolutely ultimate experience in the wax pen experience.
Beating the Stigma!
It's always a little disappointing when you see "MADE IN CHINA" written cheaply in plastic. Why is that? Why are we so prejudiced towards Chinese manufacturing? Who's gonna' answer all these questions? Well, that's a deep and unfortunate realm of questions and answers that boil down to ethical incompatibility with global demand. Yocan is no stranger to the stigma and not only sets out to destroy it but set an example. In fact, throughout their website(link) you'll find tons of example where they say just that; leading the industry.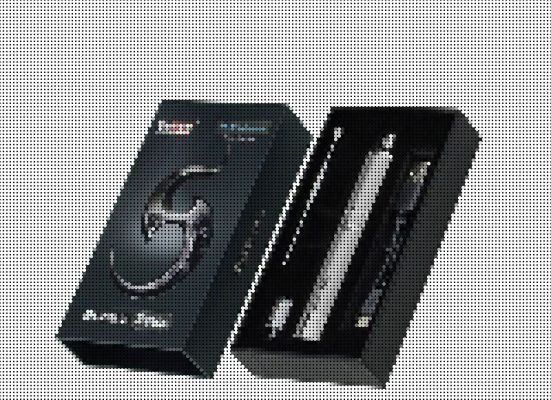 Proudly providing their FCC, RoHS, and CE certificates here(link). These might seem gimmicky or unimportant to some, but in fact, these are far from trivial. Ensuring that consumers, globally, get the same product and the safest product.
We touched on how globally it's impossible not to buy Yocan. However what's not mentioned is the sheer scale of global exposure these vaporizers have. Their wax pens and other models gained multiple partnerships in Canada, the USA, and even Australia!
E-Cigs Too?!
Just as we touched on further up this page, Yocan is indeed a powerhouse in production. Where a vast majority of companies choose to stick to their guns/what they know, this humble Chinese company differs heavily. Ambitiously taking on devices suited for all needs in the vaping game. To clarify, Yocan's E-cig lineup of devices are specifically engineered to assist in the cessation of smoking. A great field of work, whereas their herbal vaporizer lineup, is designed for herbal use. It's a bold move in the industry to be so multi-faceted. No matter who you are you can't deny the difficulty in global regulation working in multiple fields of the industry. In other words you can buy Yocan everything! Below we, as City Vaporizer, quickly review two powerful multi-tools.
These new devices follow a pod and a pen system in order to benefit those looking to work with everything. Everything includes oils, waxes, e-juice, and herb! Simply filling up pods and switching between lets vapers quickly medicate or relax briefly before an activity. Yocan combines a classic wax pen shape with a sleek flatness. The C works off of a much less flexible shape. When you're looking to use oils, waxes, and herb, the Evolve 2.0 features a 2-click, 10-second startup feature. It's worth mentioning that the Evolve-C compares to a much more archaic version of the 2.0. It is also a screw-in system instead of a magnetic pod. The new pod design easily overpowers any Ego-stick battery design.

Sacrifices were not made in the convenience department in that regards. How about the E-liquid coil? Well, it's actually substantial, and more than suitable, pod providing three heat settings, unique to E-cigs. Traditional electronic cigarettes come with potentially confusing wattage reading where here the beginner gets a fully-tailored solution. Not only this but the battery isn't designed to be a joke either. You can see about 1-2 days of average use, of course depending on your consumption habits. Speaking on the perspective of an Herbal Vaporizer enthusiast, this is the new-age Swiss army knife for any quitting smoker. Not the fairest fight, we know, but this only proves Yocan innovation!
Warranty and Replacement Parts
This section is dedicated to giving readers a few quick and useful resources in:
-contacting Yocan Tech
-Purchasing replacements/additional parts
-How to go about any product complaints regarding Yocan.
Firstly it's always important that at any time if purchased from City Vaporizer, you should contact us directly. We can assist you in contacting the manufacturer to rectify your situation. Yocan, like most herbal vaporizer companies, is well -known to be fair regarding defects. Furthermore, it's an excellent idea to always stock up on extra pieces to avoid long-term "dry spells." You can do so right over here on City Vaporizer's Yocan product page.